WITHOUT QUESTION - THE BEST GAME OF TABLETOP FOOTBALL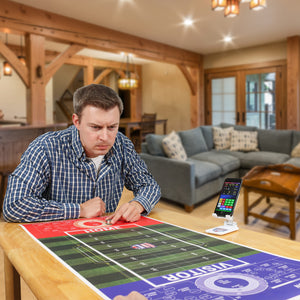 Table top Fozzy Football - Take it Anywhere
We've created a perfectly-sized table top game so it is portable enough to take anywhere. Play table top Fozzy Football at home on a coffee table, kitchen table or dining table. Or, take it with you to a picnic, the park, a barbeque or tailgate. And it looks great in a mancave!
BUY NOW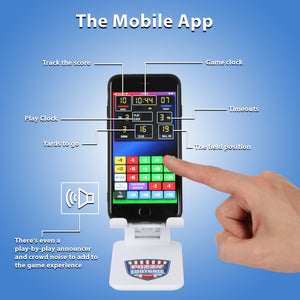 What Makes Fozzy Football Unique?
There is a free mobile app that manages the whole game for you! The first time ever a phyiscal game is integrated with a digital mobile app.
BUY NOW